Summary:
Darsana is a stand alone online game combining the fast paced visceral game play of melee weapons, bows, and elemental magic with light RPG statistics for leveling up, potions, and character statistics. I had done all of the scripting, designing and rigging of character models and weaponry for this project. I had collaborated with many overseas artists and beta testers to put together the large art library necessary to display Darsana.  Darsana won Moddb's Editor's Choice Standalone Game of the Year 2006.
Downloads:
Media and commentary:
Darsana is a medieval FPS with some RPG elements made specifically for online play. This tried to incorporate a lot of the elements found in more traditional lite MMO experiences and leveling up with a faster paced appeal using magic, bows, crossbows, a large assortment of melee weapons, all mixed with items such as unique kinds of arrows, health and mana potions, shields, and other effects. It implements the main game mode which is to the destroy the god, which pits the Knights versus the Undead against each other to destroy each others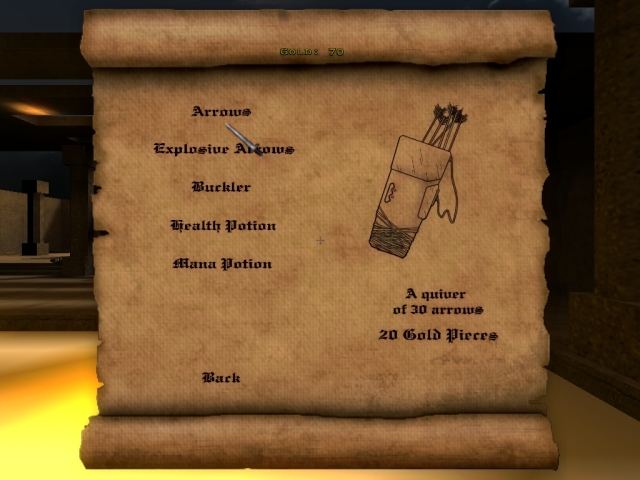 The 'buy menu' allowing the player to choose from a variety of items based on his gold count which he/she receives from accomplishing objects / eliminating the opposing force.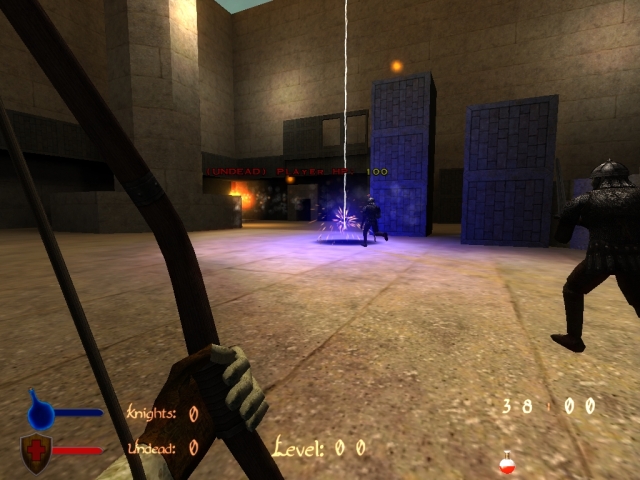 Alpha 0.5.2 beta testing. Here was the introduction of the magic based weaponry hence the colorful display of lightning, leech, and fire magics. This balanced out well with the kinetic projectile based bows and crossbows.
Fan Made Darsana map exploration
Engine: Darkplaces (id tech / Quake)
(Moving about the world, showing weaponry, exploration of multiple arenas)
Old 'vertical slice' of the Darsana design document
Engine: Darkplaces (id tech / Quake)
(early menu system, weapons and animations, effects, damage, ranking, shield)
Heal Spell effects
Engine: Darkplaces (id tech / Quake)
(The Heal spell allowed the player to dynamically grow foliage that healed it's users within a radius on any surface)